ABOUT POWDER ROOM

POWDER ROOM'S MISSION IS TO CURATE
THE WELL-SELECTED BEAUTY BRANDS
FROM ALL AROUND THE WORLD
INTO OUR BOUTIQUE ROOM OF BEAUTY,
A ROOM THAT IS FULL OF SURPRISES
IN WARMED WELCOME.
WE PROMISE TO PROVIDE HIGH QUALITY,
UNIQUE PRODUCTS IN WIDE VARIETY
OF CATEGORIES TO MOST SATISFY
ALL OF OUR CUSTOMERS,
CREATING ONE-OF-A-KIND
BEAUTY COMMUNITY
THAT IS JUST NOT LIKE ANYWHERE ELSE.
BECAUSE EVERY BEAUTY TOUCH
ALL BEGINS AT THE POWDER ROOM .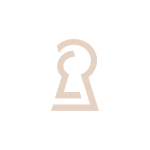 ABOUT JOJ TRADING

JOJ TRADING CO., LTD. IS A TRADING COMPANY FOCUSING ON COSMETIC AND SKINCARE INDUSTRY. WE IMPORT PRODUCTS FROM MANY INTERNATIONAL BRANDS FROM AROUND THE WORLD AND DISTRIBUTE THEM IN THAILAND. THE PARTNERSHIPS ARE VARY FROM WHOLESALER TO EXCLUSIVE DISTRIBUTOR AND WE ARE TAKING CARE EVERY STEP OF THE DISTRIBUTION FROM LOCAL FDA REGISTRATION, PROCESSES AND SHIPMENTS RIGHT FROM OUR PARTNERS' WAREHOUSE.